Flat Panel Wainscot Kits, customized at no cost! Available with factory finishes, all shown at delivered prices!

The Classic American® DIY Flat Panel systems celebrate the distinctly American Arts and Crafts, Mission, and Shaker architectrual styles, is normally sold in 8-running-foot kits. The Classic American flat panel system embodies the simple and honest design elements found in theses historical styles. Once you place your order and submit a Design Request Form, we'll choose from among our 37 sizes of Flat Panels and
corresponding stiles and other frame moldings to create a perfectly designed system for your project. We will confirm the entire design with you by sending a drawing and a bill of material listing all the necessary components for your review and approval before any charge to you card, and before we send an order to our production department. For help with your design, all orders or quote requests should print, complete and submit our Design Request Form. This 4-foot kit is available to those who have purchased our 8-foot kits that need a little more, but don't need an entire 8-foot kit.

By using select grade-A sliced veneer or decorative film laminated to a stable engineered wood core, our panel system is more stable than solid wood and less susceptible to shrinkage, splitting, warpage and twisting. Our real wood veneers include oak, maple and cherry, either ready-to-finish, or professionally stained in our factory. If you plan to paint your raised panels, our factory primed paintable surface is the way to go and is offered at a very economical cost. We'll paint it, if you like, before it is shipped for a nominal charge. For an upcharge, we will even match a stain color if you send us a stain sample.

A variety of panel sizes fit with precision-machined rails and stiles to create a fully integrated assembly system that reduces installation time and costs. Overall finished heights using these kits range from 32" to 44" wainscoting. Custom panel widths and heights may also be ordered, up to full wall height and flat panel systems for stairways and landings is also available! This 4-foot kit is available to help finish a job, where you don't need an additional 8' kit.

The Classic American® Flat Panel System is the perfect way to achieve the high quality look and feel of custom millwork at a fraction of the cost. Click here to view our general wainscot paneling installation videos. Wainscot Panel finishing and maintenance tips.

History

Classic American flat or "recessed" panel style originated in the 19th century and grtew to popularity in the 20th century in Shaker, Mission, Praire and Arts and Craft styles.


Easy Order and Review process

We sell our Classic American flat panel system in 8-running-feet kits complete with baseboard molding, panels, stiles, a top rail and a top cap, enough for 8 running feet. Available on this page is a 4-foot finishing kit to offer you a smaller, less costly kit to finish a job where you don't need an entire additional 8-foot kit. To order, select the finished height you want, enter the panel width desired (or let our designer make this determination) select the wood type, a finish option. Click "Add to Cart." Review the Related Items at the bottom of the page to see if you want to order any accessories, such as window or door casing paks, or other trim moldings.

IMPORTANT STEP ... after placing your order for Classic American paneling, or if you just want a quote for a project

Print, then completely fill out and forward our Design Request Form for our designer's review. Watch your email inbox (normally within 24 to 48 business hours) for a communication from us including a drawing of your wall paneling system and a bill of material (and possibly an adjusted total price) for your order. We will need your written email/fax approval before we charge your card and before we send your order to production.
Just want an estimate?
If you simply want an estimate (rather than placing an order) all you need to do is print, completely fill out and submit our DESIGN REQUEST FORM (or submit our Stairway and Landing Design Request Form ) for your stairway wainscoting project. We'll send you a price estimate normally within 72 hours. You may also use our convenient paneling price estimator.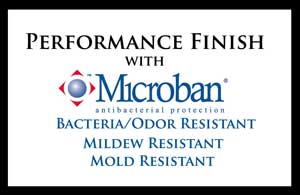 View or download our Classic American Flat/Recessed Paneling Specifications