The Classic Cottage style combines two of our most popular designs into one beautiful panel system. The simple design elements of the Classic American flat panels are now combined with the crisp rounded double bead design of Classic Beadboard in our two-tiered wainscot system. The result is a refined casual design inspired by the architectural styles from the late 17th to the early 20th centuries.
This 4-foot "finishing" kit has been made available for customers purchasing our 8-foot kits that need some additional length, but don't need an entire 8-foot kit. The 4-foot kit integrates perfectly with our 8-foot kits, and the system includes beadboard PanelSets in either 23" or 31" heights used at the bottom, combined with 12"x12" flat PanelSets and corresponding stiles for the top. To complete the design, a 48" length of shoe molding, base rail, intermediate rail, top rail and top cap are included. The completed installation will be close to either a very dramatic 48" or 56" in overall height with our standard kits. Other heights are available per custom order request.
Classic Cottage is manufactured using select grade-A veneer, oak, maple or cherry, laminated to a stable engineered wood core. If you want the finished installation to be painted our primed paintable option is the way to go. Classic Cottage is available ready-to-finish or factory-finished in white paint or several standard stain colors. Or for an up-charge, we will match the stain color you specify.
Classic Cottage wainscoting systems combine two of the most widely used styles---raised and/or flat panels with beadboard to create a truly impressive enhancement of any room. Normally, only one 4-foot kit is purchased, to give a customer a little more length to finish a job that doesn't need an entire additional 8-foot kit.
History
Beadboard traces its roots to 18th- and 19th-century Europe where it was used in less formal homes and spaces, particularly vacation cottages. On the other hand, raised panels first appeared in the 17th century in the more formal Georgian, Federalist and Queen Anne styles, while in the 19th century the flat or "recessed" panel took root in America in the Shaker, Prairie, and Arts and Craft styles.
Applications
The combination of the more formal panels and the less formal beadboard renders Classic Cottage appropriate for any room in the home. However, specific room suggestions would include less formal gathering areas like kitchens, entry ways, guest bedrooms and family rooms.
Our 4-foot and 8-foot Classic Cottage kits are standard sizes, and we don't need you to fill out a Design Request Form, unless you want to.
Wainscoting Design Request Form for walls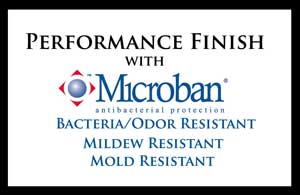 Design Request Form for stairs and landings
Classic Cottage Specifications

For an estimate, determine the length of the walls in feet, divide by 8, and that is close to the number of kits you will need. Go to the top of this page, enter your selection of 48" or 56" Finished Height, Flat or Raised Panels, your wood and finish choices, then enter the number of kits you think you will need, add them to your cart, and the price in your cart will be a good estimate of the price for your project. You can also use our Wainscot Paneling Price Estimator.