Collinsville Mantel Shelf - Custom Sizes
Collinsville Mantel Shelf - Custom Sizes
Rating:

(

1

product review )
Availability:
Unfinished normally ships in 7 business days. Primed, Painted or Stained - 12 business days
Pricing Guide:
Show/hide pricing guide
| Total Quantity | Base price per unit |
| --- | --- |
Discounts will appear in cart
List price reflects purchase of at least 15 units
---
Product Description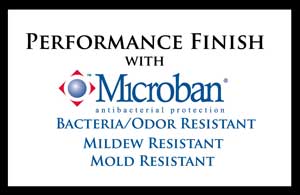 D Shelf Length = Your Choice (or ... your K + 7")
K Lookout Width = Your Shelf Length D - 7"
E Standard Shelf Depth = 6 1/4"
E Custom Shelf Depth = Your choice (or ... your L + 3 1/2")
L Standard Lookout Depth = 2 3/4"
L Custom Lookout Depth = Your Custom Shelf Depth E minus 3 1/2"
J Shelf Height = 3 " fixed
The Collinsville Custom Mantel Shelf with clean lines and wide, sweeping crown molding is a beautiful wooden fireplace mantel shelf with a lot of character. Use it above a fireplace or for another area of your house where you want a decorative floating shelf. As well as straight walls, this shelf is also offered in a special U-shape or L-Shape to wraparound a corner. Please select a deeper size if you want a front to back shelf depth other than the standard 6 1/4."

Feel free to call us at (888) 460-6324 M-F.
Warranty Information
1-Year Limited
Find Similar Products by Tag
Find Similar Products by Category

Product Reviews
Shelf Looks Good - used glue as well as the mounting strip

Posted by John A on Jan 16th 2012

The shelf has been installed and sure looks good. I do have a suggestion regarding installation. For this particular shelf your instructions are to attach it to the mounting strip with small finish nails. I applied glue to the entire mounting strip before nailing and this seems to have made a very firm attachment. I suggest your instructions include gluing the shelf to the strip as well as nailing.

---
Customers Who Viewed This Product Also Viewed