Casing Pak for Doors and Windows
Casing Pak for Doors and Windows
Availability:
Primed & Unfinished normally shipped within 10 days. Painted or Stained normally within 20 days.
Minimum Purchase:
3 unit(s)
Pricing Guide:
Show/hide pricing guide
| Total Quantity | Base price per unit |
| --- | --- |
Discounts will appear in cart
List price reflects purchase of at least 15 units
---
Product Description
Door and Window Casing Kits for New England Classic Wainscot Projects
New England Classic® offers economical DIY paneling solutions that not only looks totally authentic but outperforms conventional alternatives by a country mile.

Our Window and Door Trim CasingPak® allows you to trim out your doors and windows with matching moldings for a rich, custom appearance! Each Pak includes a set of three, two-piece casing trim components for doors and windows. Your new wainscot paneling will blend right into our CasingPaks for a completely integrated and uniform design! Each CasingPak® contains three Caps and three Rails, each 96" (8-feet) long, to be trimmed to size to fit your door or window on site. Once installed, the finished casing dimension provides a integrated 4 1/2" wide border around your doors and windows.

Each pak is available in your choice a factory-primed paintable surface or stainable oak, maple or cherry, each with a selection of professional factory finish options!
This is a truly consumer friendly, DIY product with professional results: an easy do it yourself installation! Easy to cut, nail and finish, and shipped without additional charge. Finishing our kits with paint or stain is quick and simple with no sanding necessary. Our paintable kits are factory-primed and ready to paint with latex, oil, or acrylic paint; one finish coat typically provides a rich smooth surface and years of satisfaction. Our stain grade woods are ready to finish, as well.
(Note, the CasingPaks on this page are for all New England Classic paneling kits except for our Classic Rustic distressed maple wainscoting, which has its own CasingPak©.)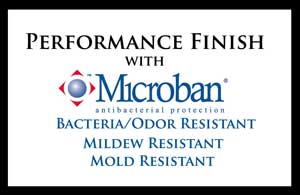 Warranty Information
5-Year Limited Warranty

NEC Wainscot Panel System products are warranted to be free of material defects that might unreasonably affect their performance under normal conditions, when installed, finished and maintained in accordance with the manufacturer's suggested applications for a period of 5 years from purchase.

This warranty covers NEC Wainscot Panel System products purchased for intended use only, and is not applicable to other uses of the products.

This warranty does not cover the following product problems, damage or failures: relating to factory or field applied finishes; moisture or corrosive environmental conditions; in the absence of reasonable and regular maintenance appropriate for the conditions in which the product is located; due to abuse or misuse; or caused by acts of God. This warranty does not cover consequential damages, including, without limitation, the cost of repairing or replacing property damaged as a result of product failure. New England Classic products are made with premium woods and wood veneers and will have natural variations in grain, color, and texture which are the essence of the woods' beauty and romantic appeal. These normal variations are not defects and will not be considered defects under this limited warranty.

NEC will repair or furnish replacement components found to be defective, or may at its sole option, refund the original purchase price of the defective product. The original proof of purchase sales receipt must establish that the product was NEC product.

Labor to remove, install, or transport a component or product, is not included under this warranty. Shipping and transport costs associated with the replacement product are not covered by this warranty.

The product must be returned to NEC after authorization by NEC and is shipped at shipper's risk and insurance during transit.

This warranty is not transferable and is limited to the original purchaser.

The purchaser must notify NEC of all warranty claims promptly upon discovery of any defects or failures of the product and prior to the expiration of the applicable warranty period.
Find Similar Products by Category
Customers Who Viewed This Product Also Viewed